Guruhari Hariprasad Swamiji Maharaj
O Lord ! Anyone becomes Atmiya or not, Please make me Atmiya!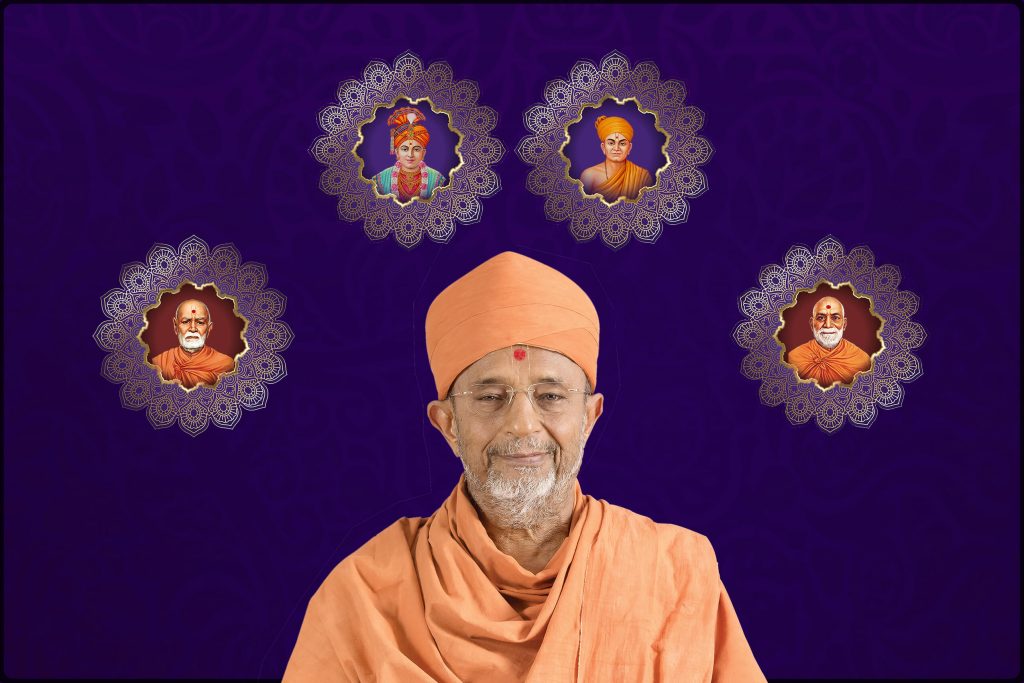 incredible transformation
Youth is everything to me.
His Guru Yogiji Maharaj once said, "Youth is my heart" since then Swamiji has spent his life for youth and changing his life their life for the better. 
Enlightened Soul to Enlightened Humanity
The domicile of humanity is at such a critical catastrophe where the survival of earth is at stake and intact human existence needs concord.
Their Spiritual goal is to attain union with Brahman and forge a devotional relationship with Parabrahman – the Supreme Godhead by austerely observing the vows of the renunciation of women, wealth, name and fame. 'Sadhus' perform all the institutional chores themselves. The devotional and spiritual life of these 'Sadhus' spreads the fragrance of their Master's divinity.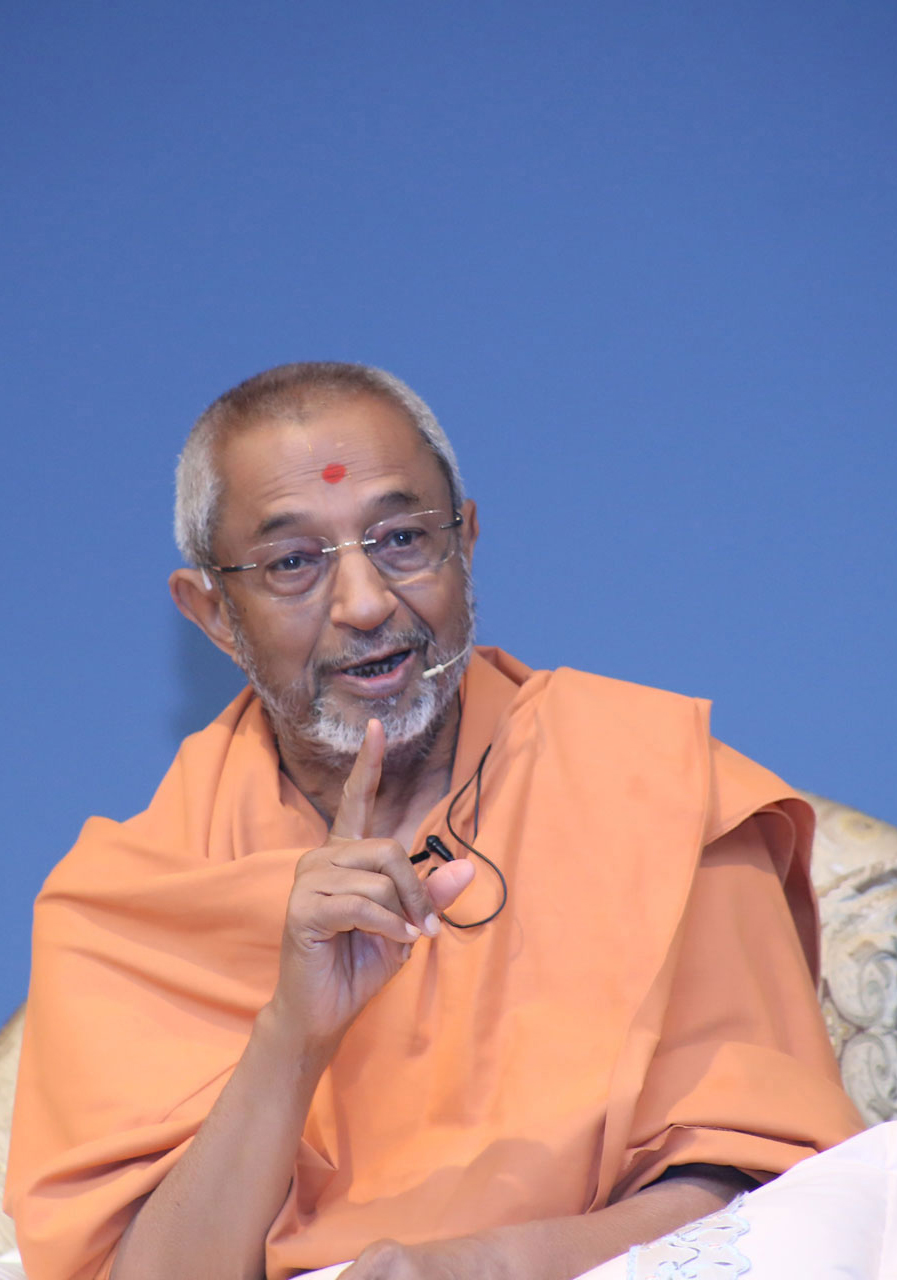 As the force behind the creation of Yogi Divine Society, His Divine Holiness Hariprasad Swamishri directs projects and activities that mould an individual as well as the community towards spirituality. His vision of spirituality is expressed in His message of 'Atmiyata', which is a spiritual harmony that transcends the emotions of stubbornness, envy and ego. With His inspiration, guidance, and blessings, millions of individuals today walk the path of devotional service to attain ultimate spiritual salvation.
A living example of His Divine Holiness Hariprasad Swamishri's visionary mission to preserve and foster culture, religion and spirituality can be witnessed at the Hindu Swaminarayan Mandir and Cultural Centre in Mississauga, Ontario – affectionately called Haridham Canada. Haridham is the spiritual reference to the residence of the Lord. Established in September 1996, this temple is consecrated with captivating idols of Shri Akshar Purushottam Maharaj, Shri Radha Krishna, Shri Ram Sita, Hanumanji and Ganapatiji. The temple has an auditorium hall that accommodates for approximately 1,500 devotees. In addition, this centre conducts multi-dimensional activities with the aim of bridging cultural gaps, building harmonious relationships, and merging the social and cultural fabrics within the community.
The devoted and dedicated devotees organize a wide array of activities year-round ranging from weekly spiritual assemblies to full-scale international spiritual conferences. Our DIVISON, organizes various other activities through the community centre. These regular gatherings and activities inspire and foster a positive environment, discipline and integrity of character. Yogi Divine Society is an integral part of the community, strengthening both cultural and communal ties.