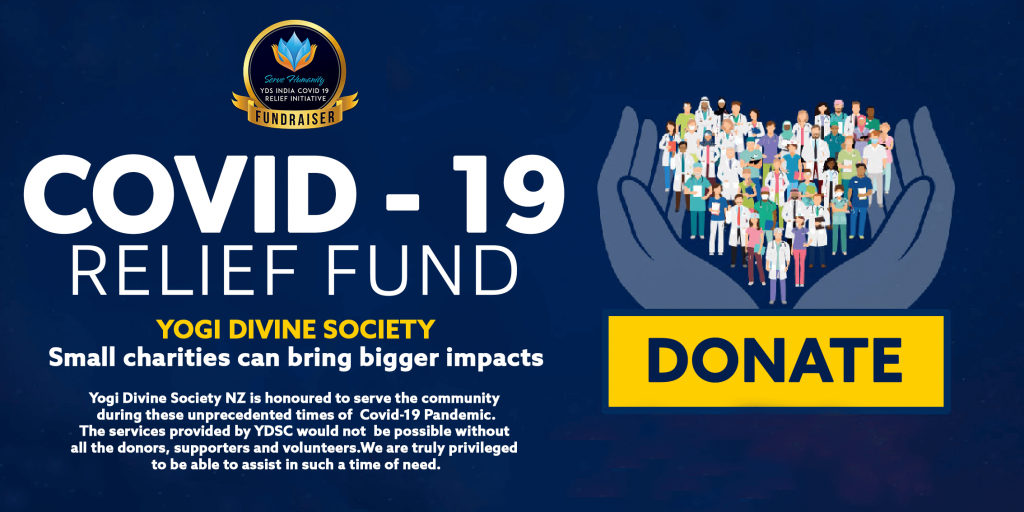 About this charity
Yogi Divine Society (NZ) Inc. is a registered socio-religious not-for-profit organization working for the New Zealand community. With its vast network of centers and volunteers world-wide, the Organisation has enabled hundreds of thousands of children, youth, and families to lead a happy, peaceful and harmonious life.
Yogi Divine Society serves the global community alongside all people, regardless of religion, race, ethnicity, or gender. Founded by His Divine Holiness Guru Hariprasad Swamiji.
As COVID-19 continues to spread, the future has never felt so unpredictable. These are challenging times for us all, and we hope you're in good spirits and health! Right now, we're doing everything possible to sustain daily operations and provide services to our community. While there's a lot of uncertainty, we know that we need to adapt fast to our changing reality. Now, more than ever, our community needs us. And we need you.
In times like this, we're reminded of how interconnected we all are. Thank you for being part of our community. Without you, none of it is possible.
This Sunday 26/09/2021, we have arranged the distribution of Free Food Parcels and we would appreciate your support.
Be a part of this gracious cause by donating a food parcel.
Our goal is to donate 500+ food parcels. The average monitory cost of a food parcel is $25.
Let's come together and serve our whanau in need.
Charity number: CC34238
Kia Kaha
Unite against Covid !
New Zealand